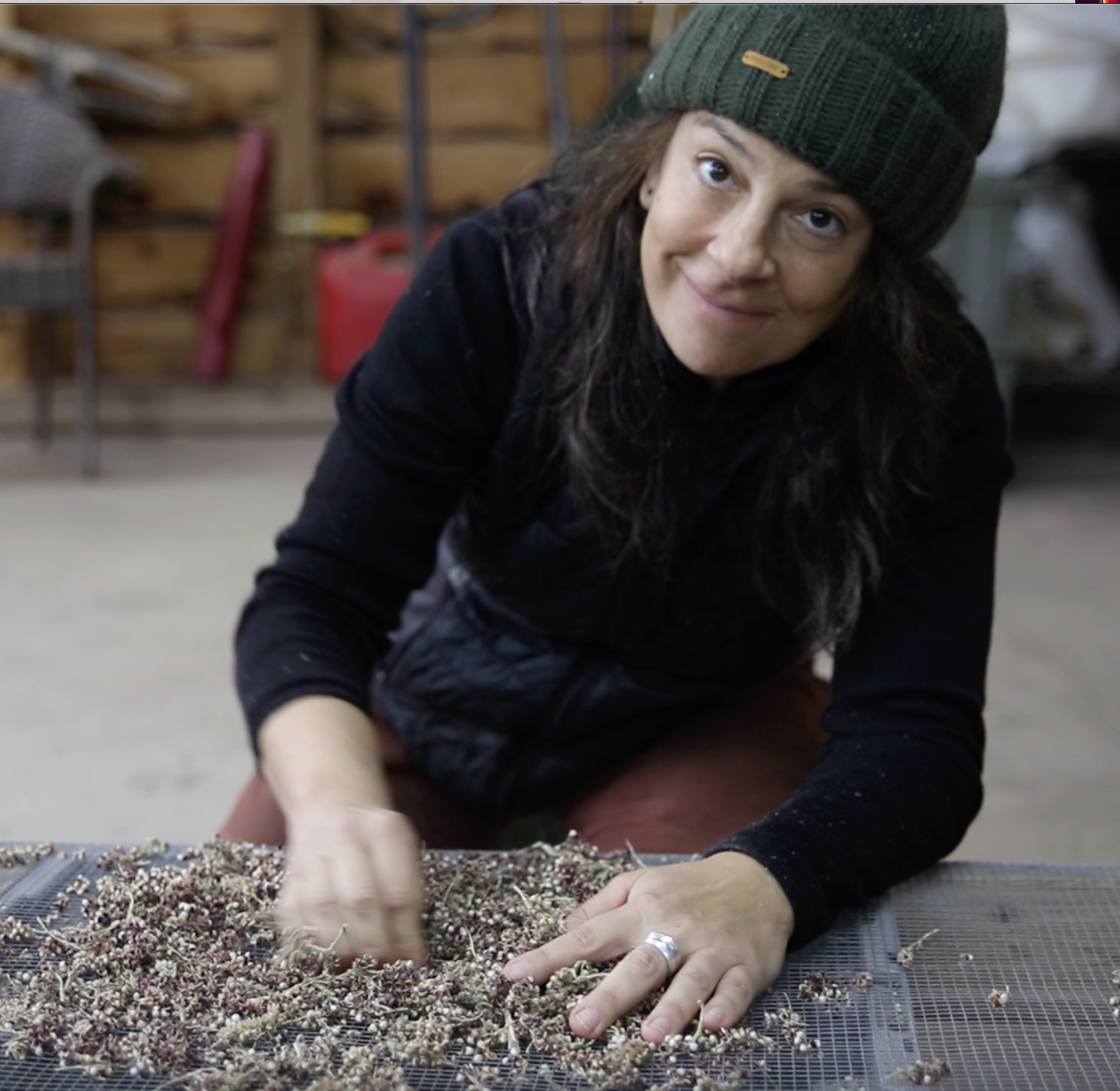 Bio:
Brooke Singer engages technoscience as an artist, educator, nonspecialist and collaborator. Her work lives "on" and "off" line in the form of websites, gardens, workshops, photographs, maps, installations and public art that often involves participation in pursuit of social change.
She is Professor of New Media at Purchase College, State University of New York, a former fellow at
Eyebeam Art + Technology Center
(2010-11), co-founder of the art, technology and activist group
Preemptive Media
(2002-2008) and co-founder of
La Casita Verde
(2013-). From 2018-2020 she was a research affiliate with the Groffman Research Group, Environmental Sciences Initiative, Advanced Scientific Research Center at The Graduate Center, CUNY.
She has exhibited nationally and internationally at institutions such as MoMA/PS1, Warhol Museum of Art, The Banff Centre, Neuberger Museum of Art, Diverseworks and Matadero Madrid. She has been in residence at New York Hall of Science, Marble House Project, Headlands Center for the Arts, Helsinki International Artist Programme, among others. Her writing has been published in
Big Data and Society
,
Radical History Review
and
Brooklyn Rail
. She is in the collections of the Whitney Museum of American Art, Microsoft and Melva Bucksbaum and Raymond Learsy.
Why I became an artist
, interview by Iggy Miranda, 2022, running time 13:19.
Email:
bsingnyc AT gmail DOT com
Or,
sign up for my email newsletter
(sent very infrequently!).
NOTE: I lost my mailing list in 2022. If you have signed up before then you may not be on the current list. If you sign up with an email that is already subscribed, it will not add it twice.
Links to Writing:
Thinking through Gaia, Anthropocene and Art
– Presented for Archive for Research in Archetypal Symbolism (ARAS) symposium "Gaia Then and Now" on February 10, 2022.


Modest in nature, we are all lichen and other lessons learned from Carbon Sponge
– A chapter I wrote for the book
Art as Social Practice: Technologies of Change
, edited by xtine burrough and Judy Walgren, Routledge 2021.
A chronology of tactics: Art tackles Big Data and the Environment
– An article I wrote for the journal
Big Data & Society
, 2016.
Collection Action Archive Catalog
– An exhibition I co-organized with the Franklin Street Works Gallery, Stamford, CT, in 2013 and installed both at FSWG and Purchase College's Passage Gallery. The archive is in Special Collections at the Purchase College Library.
Team Up with the Experts
– My contribution to the
Beautiful Trouble
book/toolkit assembled by Andrew Boyd and published by O/R Books, 2012. More available on the
accompanying site
.
Superfund365
– An article I wrote for the book
Net Works: Case Studies in Net Art & Design
in 2010.
Surveillance Creep!
– An article I wrote in collaboration with Beatriz da Costa and Jamie Schulte, published in the
Radical History Review
, Duke University Press.
Data Body
– A visual essay I wrote for
Link: A Critical Journal on the Arts
in 2001.
Against Data Determinism in the Networked World
– My MFA thesis from 2001-2002, Carnegie Mellon University.
Links to Media:
Making Do(ing)
– Artist Talk at Cornell University's School of Art (2013)
Santa Fe Radio Cafe
– I speak about Superfund365 with Mary Charlotte in (2011)
WNPR Where We Live
– I speak on this segment about Design Thinking in relation to health & enter the conversation at 39:00 (2011)
NPR All Things Considered
– An interview about Swipe (2004)